Where to buy MINA crypto has become a frequent piece of investment advice among both institutional and individual crypto investors and enthusiasts. Marketed as 'The World's Lightest Blockchain, Powered by Participants', MINA Protocol utilizes advanced cryptographic technology instead of intensive computing power.
MINA Protocol: World's Smallest Blockchain on its Way to Success
A minute MINA blockchain weighs only 22 kB and uses zero-knowledge proofs in order to reduce the file size. In order to optimize decentralization, anyone who is syncing the blockchain is also validating transactions, a concept and platform radically different than e.g. Bitcoin.
An innovative concept, the underlying technology that ensures users' privacy, interoperability with other chains, and using Mina Protocol zkApps (smart contracts powered by zero-knowledge) for private interaction between the chain and any site allow the developers to leverage data on the internet and easily bring it on-chain without compromising the privacy of users.
MINA zkApps are zero-knowledge-powered smart contracts. They are Turing-complete like other smart contracting languages, but because they have the native zero-knowledge capability, they bring along additional features, such as privacy and off-chain computation.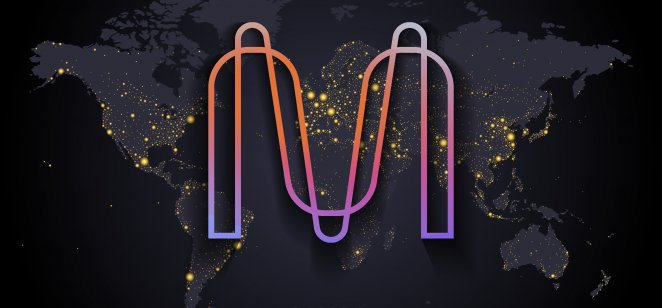 Renamed from Coda Protocol to Mina Protocol in October 2021, MINA Foundation was conceived by O (1) Labs company with the key aspiration of establishing a network that adheres to the underlying principles of the blockchain: scalability and decentralization.
The Blockchain's Main Purpose
The story of MINA is all about building a private gateway between the real world and crypto — and the infrastructure for a secure future.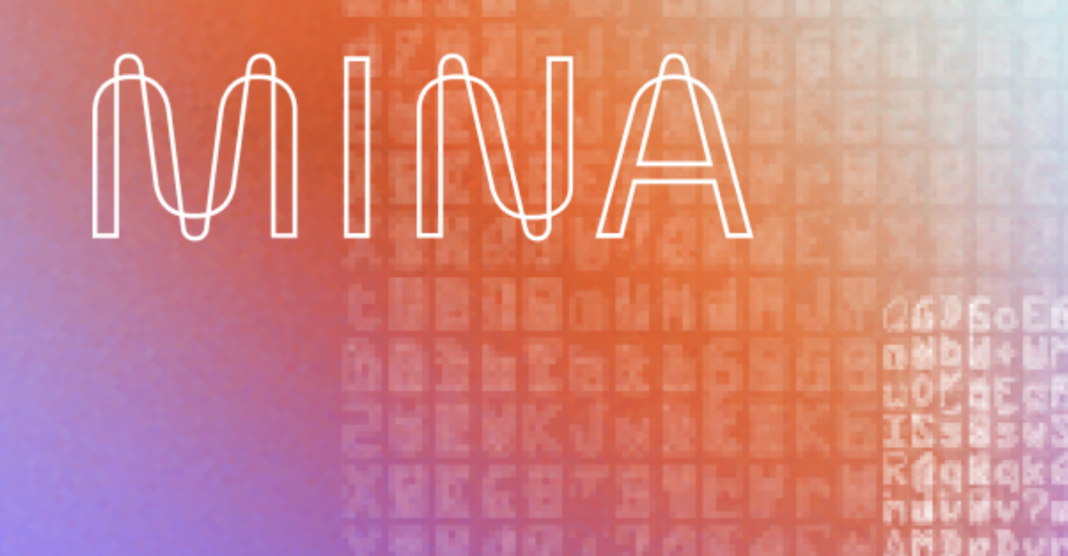 Mina focuses on revolutionizing blockchain.
Where most platforms use verifier systems, including miners/stakers and light clients which act as third parties for verification of transaction details, MINA has a different approach because it has multiple members who each handle their particular functions within a decentralized network.
Joining the MINA community in any of three main roles (verifiers, block producers, and snarkers/provers) might be an excellent idea for more dedicated people, but investing in its native token may be even better (and more lucrative, too).
Where to buy MINA crypto is a hot subject these days.
Featherlight Technology that Attracted Investor's Attention
Unlike many other blockchains, low computational requirements, added security and robust consensus mechanism allow new block producers and network participants to validate transactions seamlessly and efficiently.
Having these advantages in mind, investors have immediately expressed their interest in the MINA network native token labeled $MINA. The overview of the $MINA price movement has inspired many digital securities trading professionals to perform their independent research, having them decide to spend their money wisely and buy $MINA.
How to buy MINA crypto has become a concrete, frequent question within the trading community.
How To Buy MINA Crypto Tokens?
Opening Account
How Can I Buy MINA Crypto is a simple question with a simple answer, even if you're an inexperienced investor. Buying $MINA is an easy, simple process as much as performing buy and sell operations on any verified cryptoexchange.
First, you will need to open one of the retail investor accounts on a cryptocurrency exchange site that supports the Mina Protocol ($MINA). That can either be a centralized or decentralized exchange.
There are several to choose from and you should make your decision based on their functionality, reputation, security, support, and fees. The exchange of your choice should possess a proven quality of service regarding performing trades, a risk-free environment, and a favorable fee price schedule.
Some of those cryptocurrency trading platforms are Kraken, Binance, CoinBase, Mexc, Uphold, and CEX.IO. There are many other, relatively smaller trading sites available, with various levels of the quality of services. Mind the fact that the lowest fees are important, but the security and reliability of transactions performed through your account have to come first!
To sign up, you will need to enter some basic information, such as your email address, password, and full name, and, in some cases, you might also be asked for a phone number or address.
On specific exchanges, you might need to complete a Know Your Customer (KYC) procedure in order to be able to purchase cryptocurrency. This is most commonly the case with licensed and regulated exchanges. In that case, you will need to present verified information about your bank account, before you can perform buy/sell transactions.
How to Deposit Funds into Account
Many cryptocurrency exchanges allow buying Mina Protocol ($MINA) with fiat currencies (money), such as EUR, USD, AUD, and others.
Furthermore, they will also provide you with multiple deposit methods through which you can fund your fiat accounts, such as credit or debit card, e-wallets, direct bank account transfers, or other payment method.
Where to Buy MINA Protocol
Where to buy MINA crypto could be your first exact question.To buy MINA Protocol token on an exchange platform is a process similar to almost every cryptocurrency exchange. You have to find a navigation bar or a search bar and search for Mina Protocol (MINA) or Mina Protocol (MINA) trading pairs. To sell and to buy cryptocurrencies is generally simple and trading $MINA should be no exception.
Look for the section that will allow you to buy $MINA, and enter the amount of the cryptocurrency that you want to use to purchase $MINA or the amount of fiat currency that you want to spend towards buying $MINA.
The exchange will then calculate the equivalent amount of $MINA, based on the current market rate.
Selling $MINA
To sell MINA Protocol works the same way as buying it, just in the reverse direction. When you decide the selling price is adequate to your desire, enter the amount of $MINA you want to sell and the exchange will calculate and execute your trading order, providing you with the designated amount of fiat or cryptocurrency that you can use for further trading or money withdrawal.
Where to Store Your MINA Tokens?
There are plenty of different cryptocurrency wallets available that can store $MINA. The best one for you depends on your general habits regarding trading and which one provides the most in your situation.
There are two main types of wallets: hot storage wallets (digital) and cold storage or hardware wallets (physical). Both have their pros and cons, and there is not necessarily a right or wrong answer when it comes to figuring out which wallet is best for you.
Some hodlers prefer keeping assets on their exchange account itself. Such practice is considered risky, and the reason behind it is to optimize the speed of trade. Although that may be true, the entire security risk should be avoided and your funds must be kept as safe as possible.
When Can You Buy MINA Crypto?
Exchanges that support trading $MINA (with fiat and other cryptocurrencies) are open and operating 24/77365. So, Can you buy MINA crypto is not a real question. The decision and timing of buying $MINA are at your full discretion. However, recent developments in the overall cryptocurreny global market may still present a special window of opportunity for a discounted $MINA price, which may, in turn, become a wise investment choice and portfolio enhancement, considering the potential of the protocol and its token themselves.
Or, as wise early adopters and fast responders would say: "You should think of buying it NOW".
Disclaimer: All information contained here should not, under any circumstances, be construed as financial advice, investment recommendation or an offer of, or solicitation for, any transactions in cryptocurrencies.