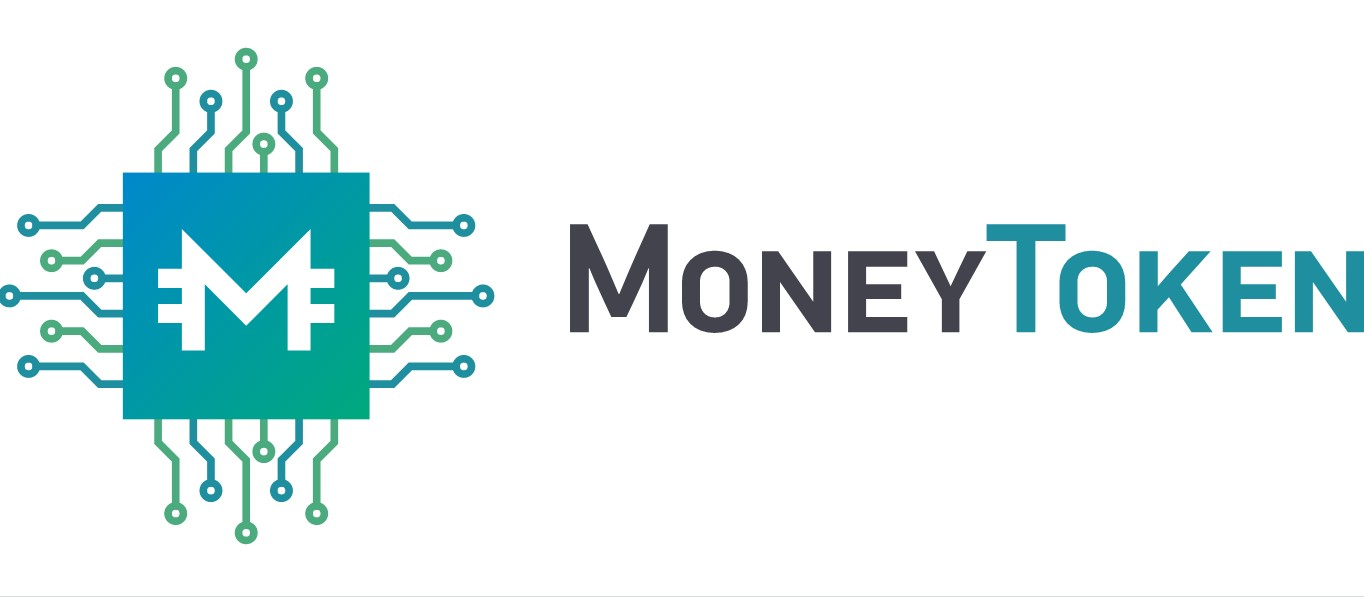 The disruption of established financial services caused by cryptocurrencies and underlying blockchain technologies has been profound, yet substantially hard to both anticipate and follow. New ways of dealing with digital money, trading digital assets, taking profits and managing losses have inspired a huge number of innovative hybrid tech/financial companies to jump on the bandwagon and claim a place within the hyper-promising DeFi ecosystem.
MoneyToken stepped in as a possible solution to one of the key problems of crypto assets – how to utilize and generate immediate added value to one's existing crypto holdings. And, on the other hand, how to borrow liquid funds without losing your collateral's real value.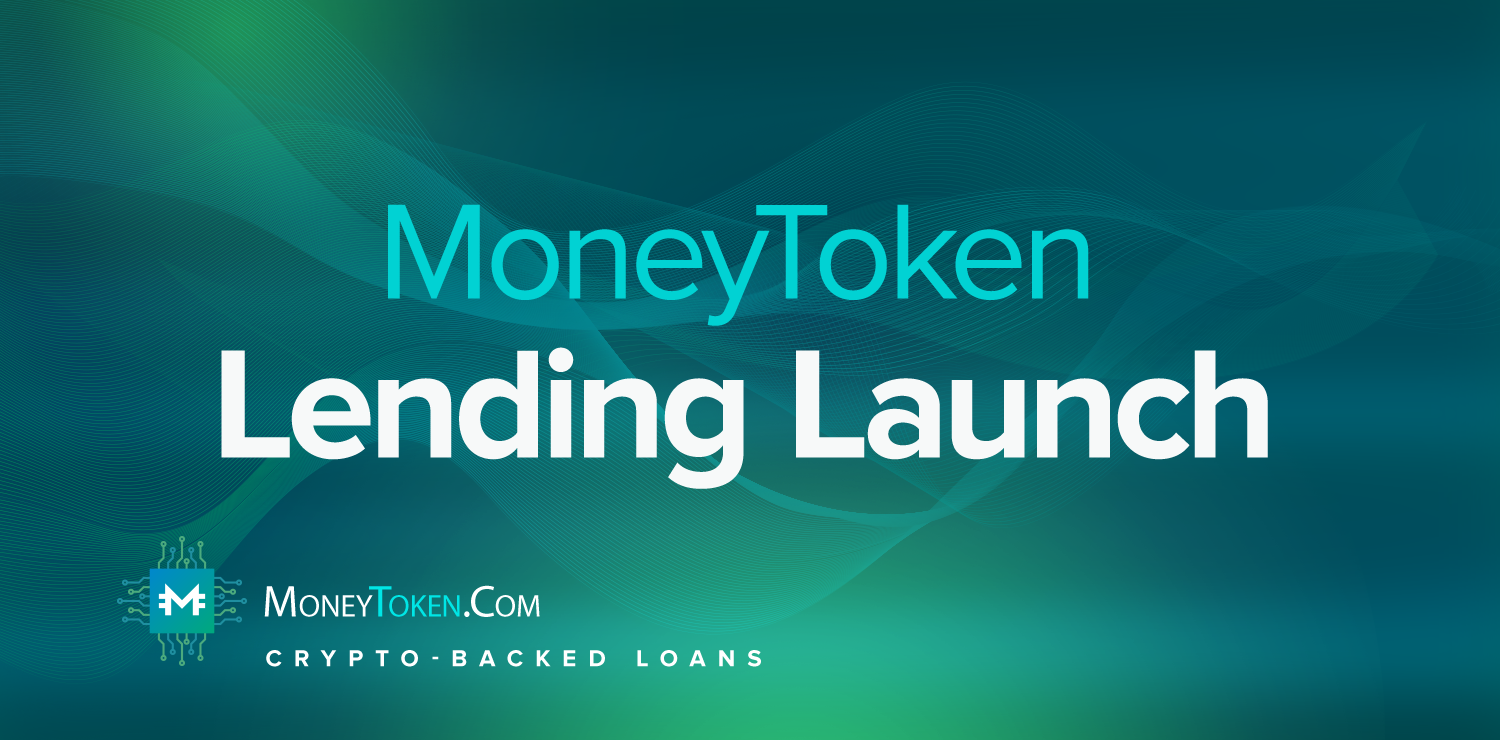 What is MoneyToken (IMT)?
The creators of Moneytoken properly identified a sore problem of cryptocurrency asset holdings: if you succeeded at buying a crypto asset cheaply, the time while you are holding it until its price rises is idle and does not generate an added value for you. In a word, those who buy low need to hold on to their investments to benefit from selling high. But what to do in between? How to benefit in another way? These are the questions Moneytoken tries to answer.
The MoneyToken platform allows you to borrow liquid funds instantly, based on the current value of your cryptocurrency asset holdings. Basically, you get a crypto loan using your existing assets such as Bitcoin or Ethereum as collateral.
On the other end, you can appear as a lender, earning a respectable APY.
Platform for Both Lenders and Borrowers
As a borrower, by putting up your cryptocurrencies as collateral, you receive an agreed loan amount in a stable currency (USDT). After the loan repayment, you will receive your whole collateral back – even if the collateral has increased in value. The procedure is swift and simple, allowing your cryptocurrency holdings to satisfy your immediate needs.
On the other hand, as a lender, you get the opportunity to put your volatile assets to work, earning a predictable and attractive rate of interest from the funds you lend on the Moneytoken platform, secured by the collateral of borrowers, but also the platform's reserve fund.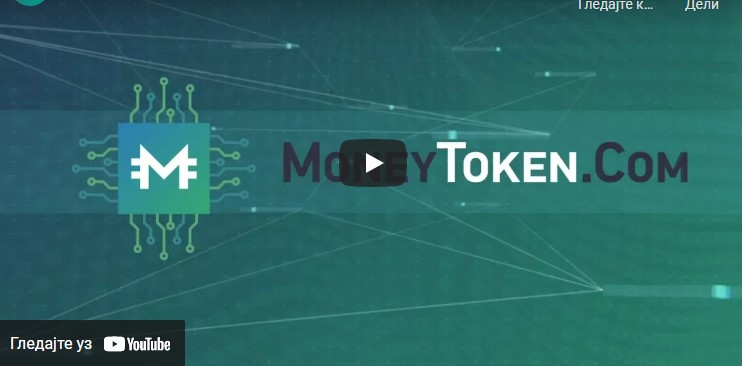 How Does MoneyToken Work?
The procedure for using crypto-backed loans on the Moneytoken decentralized exchange service is easy and it depends on whether you are a lender or borrower.
To Become IMT Borrower
To become a borrower and apply for a loan, you need to sign up and pre-select one of the assets that MoneyToken supports as collateral. The steps are:
Select loan terms,
Deposit your collateral,
Wait for confirmation,
Receive an agreed loan.
After the stable currency loan repayment, the Moneytoken platform will restore the whole collateral – the value of your crypto position that you had held before the loan was executed.
To become IMT Lender
To become a lender, you need to:
Sign in to your MoneyToken account,
Choose preferable lending terms and annual interest yield,
Choose the amount and currency (USDT/BTC/ETH) you want to lend,
Confirm lending terms and initiate your deposit.
Your interest will be distributed to you on the maturity date automatically.
How Can I Buy MoneyToken ($IMT)?
Besides being designed as a powerful open trading platform, Moneytoken is also the designation for the platform's native ERC20 digital token ($IMT).
First, you will have to have a sufficient amount of BTC or ETH available for trading purposes. You should have them transferred to a crypto exchange that supports trading with IMT – MERCATOX. For using this decentralized cryptocurrency market, you need to register to their "E-Wallet" service from the top left menu. Once registered, you will be able to deposit your BTC (or ETH) and use it for buying IMT at the supported asset trading pair page.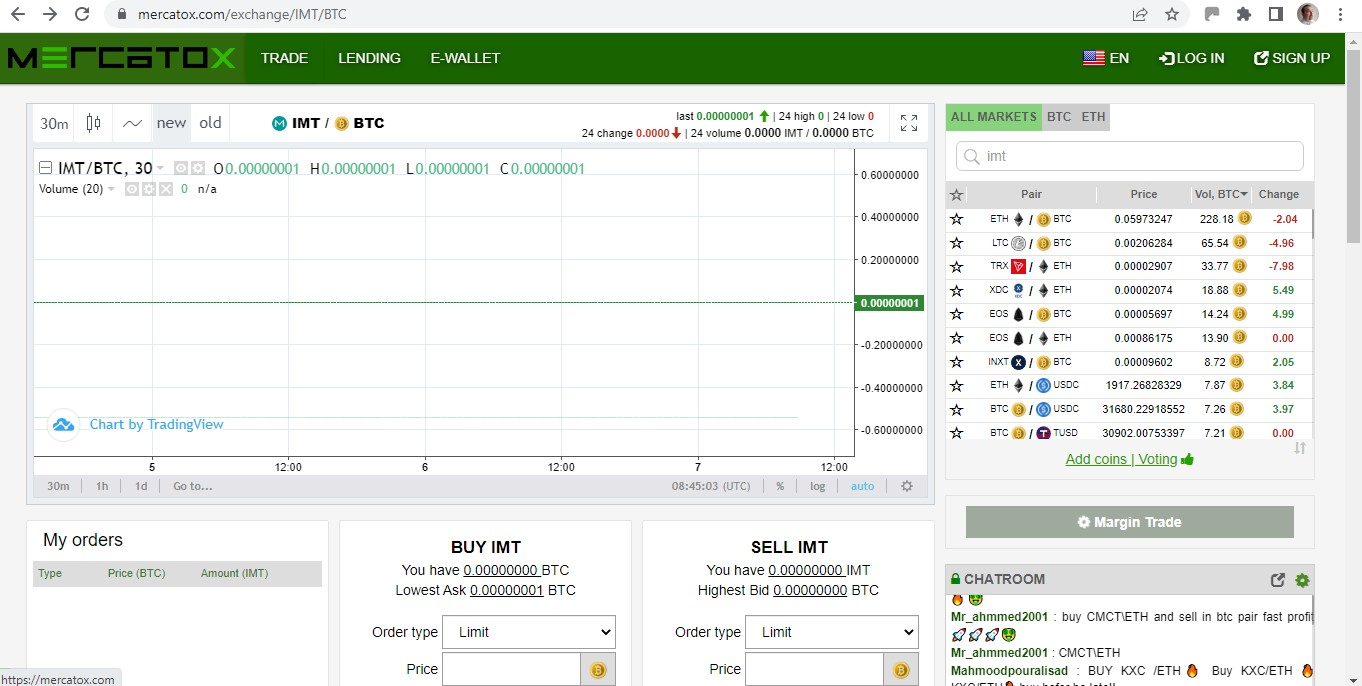 Who Is Responsible for Moneytoken?
Moneytoken was introduced in 2017 as an asset management global infrastructure for smart loans backed by crypto assets. Its primary aim was to address the hot issue of capitalizing on the intensive volatility of one's cryptocurrency holdings. By empowering users to easily lend or borrow their (digital) money, the platform enabled users to earn interest or preserve their cryptocurrencies used as collateral upon the repayment of the agreed loan amount, respectively.
IMT: Where Technical Adequacy Met People's Needs
The project gained substantial traction and Moneytoken reviews were favorable, highly praising its creators for both the sense of technical innovation and satisfying the urgent financial cravings of the early crypto aficionados.
The adoption rate of the IMT's concept was quite formidable and a devoted community was formed almost instantly. At its peak, the Moneytoken platform seemed headed to a bright future.
What Went Wrong?
In 2020, news and announcements became less and less frequent. The last news item from the official website was dated February 19, 2020, and the last post on Medium was on April 5, 2020, saying the project's site had been moved to a new URL. At the approximately same time, their Twitter account got suspended and a new one (unverified!) was opened in January 2021, but without any activity going on.
Let us take a look at the piece of the core financial offer marketed by Moneytoken:
There were 3 lending products available:
1-day-long deposit with a 5% annual yield,
30-day-long deposits with an 8% annual yield,
90-day-long deposits with a 12% annual yield.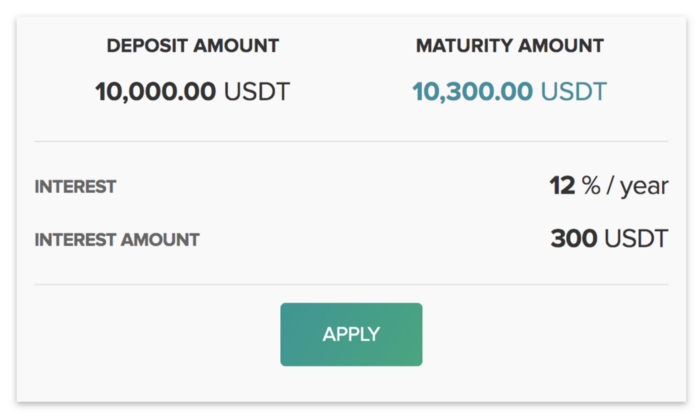 This means that if the user had deposited 10,000.00 USDT for a year, his/her USDT interest would be equal to 1,200.00 USDT on a yearly basis. Or, it was a 300.00 USDT gain after 90 days of being patient. It was fully allowed to re-deposit the same (or another) amount in a stable currency, prolonging the loan period to one year, enabling a lender to take their 12% profits.

Was it too good to be true? Even for crypto?
Is Moneytoken Safe to Use?
Although 12% APY may be generally an easily achievable financial goal, the winter of 2019 is often referred to as "crypto winter", when the entire market collapsed, contracting by 80% and more. It is fully conceivable that the project became financially unviable. Of course, rumors of fraud have been always present, but the lack of available information prevents us from reaching a definite conclusion.
However, what we can do is identify and mark the MoneyToken project de facto dead. Its token with the same name has been de-listed from almost all exchanges and no signs of legitimate trade have been spotted recently.

Hope is Thin
While several other crypto projects may fill in the gap, we can only hope that either someone else will be in a position to resuscitate the Moneytoken project or the people who were behind it will re-emerge, utilizing their vision and knowledge base. After all, we noticed the name of Roger Ver a member of the advisory board.
If that is true, our disbelief in the project's fate is a bit more pronounced.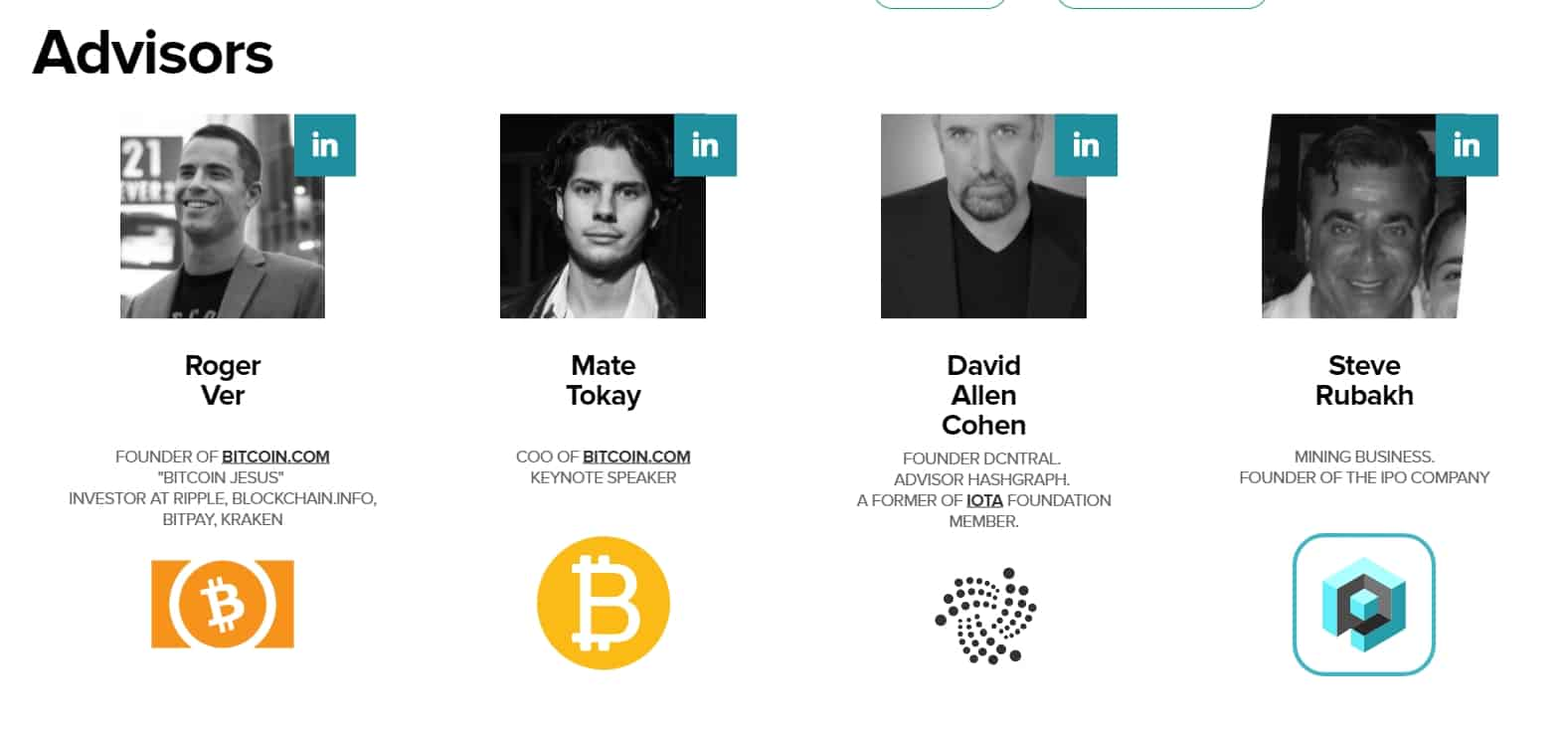 Disclaimer: All information contained here should not, under any circumstances, be construed as financial advice, investment recommendation or an offer of, or solicitation for, any transactions in cryptocurrencies.